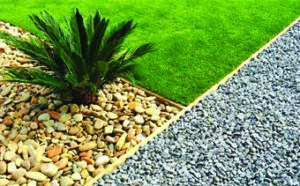 As a top landscaping company, we provide our clients with consultation, proposal, and construction services in an all-inclusive package. We believe that meeting clients' needs are what defines a successful garden design, something that we always achieve by creating conducive space for enjoyment and relaxation. Our talented designers will make sure your garden is as per your personal preferences and tastes, and be within your budget. From small to big garden design, we offer landscaping ideas that are unique and at a reasonable cost. Being in this business for all the years, we understand that one client's needs may not necessarily be same as those of another person, and that is why we customize our approach to delivering what will work best for you. For landscapers in Johannesburg CBD, contact us today on 087 550 1936!
Our garden design Johannesburg CBD solutions cater for all corporate, public, and private gardening needs. Our charges are unbeatable, and our experts have many years of experience planning and installing landscaping features in both commercial and government projects. We can provide just about any kind of garden, whether creative, informal or formal one. From Arabic, English, Zen, as well as classical gardens just to mention a few.
Our able team has the skills and the equipment to meet all our clients' landscaping needs, regardless of how hard or easy it might seem to accomplish. We can actualize the landscaping idea that you may have. Sourcing only the best of plants for our projects, you can rely on us for all your needs including garden maintenance services after the completion of the project. From irrigation services to quality koi pond installations, we're the go-to landscaping service in the Johannesburg CBD region.
Our landscaping team covers:
* Lyndhurst * Gardens * Yeoville * Braamfontein * Hillbrow * Newtown * Cyrildene  * Bramley  * Benrose  * Jeppestown * Linksfield * Bertrams  * Bellevue
* Pageview  * Doornfontein * Fordsburg * Observatory * Bruma* Glenhazel 
* Joubert park * Corlett  * Kew  *  Troyeville  * Sandringham * Orange Grove 
* Berea  * Kensington * Rosebank  * JHB Central * Houghton Estate  
* Highlands North * Oaklands  * Norwood  * Parkview  * Parkwood * Parkhurst 
* Saxonwold * Parktown  * Orchards * Savoy Estate * Westcliff  * Craighall  
* Parktown North * Waverley * Craighall Park  * Dunkeld  * Riviera  * Killarney
* Melrose North * Melrose Estate