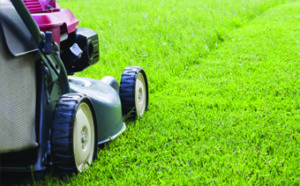 Our expert gardening professionals are available for all range of projects you may need our assistance. We work with private, corporate and public estates as well. With a big team comprised of highly experienced gardeners, we customize our gardening approach to meet our client's specific requirements. We provide weekly or monthly gardening services, as well as one-off services.
We have the best workforce and other required gardening resources, cementing our position as a top company offering high quality and affordable landscaping services in Johannesburg. With services ranging from general garden maintenance to lawn mowing and others, we are keen in providing satisfactory results to our clients. Our qualified gardening contractors never back down from any job given to them, regardless of the size or how complex the project at hand may look.
Get in touch with us today if you're keen on increasing the worth of your property through top-notch gardening in anticipation of a sale or lease, or if you just want to boost the attractiveness of your home. As leaders in this line of work, we make sure our garden maintenance service well covers the whole of Johannesburg. Reach us today on 087 551 0843, and we will be sure to provide you with a quote on any of our services at no cost at all. You may also be interested in the many other landscaping services that we provide, so don't hesitate to make your queries.
Our complete range of garden services in Johannesburg includes:
* Lawn mowing and edging
* Sweeping and raking * Hedge trimming
* Deadheading flowers * Foliage cutting
* Garden Pruning * Removal of dead leaves
* Trenching* Garden paving
* Small and large scale landscaping* Residential & commercial gardening
* Seasonal garden services* sweeping services
* Weeding* Weed control
* Gutter cleaning
* Garden pots Johannesburg supplies
*Top dressing* Pot planters
* Trellis work * top dressing
* Plant Nursery in Johannesburg
* Horticultural Consultation * Pest Management
*Garden furniture
*monthly and twice-monthly garden management
* Full-time gardeners * weekly grass cutting
*Plants pruning