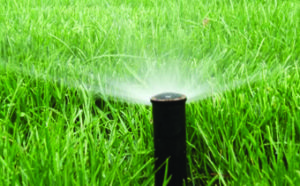 With over 30 years in the industry, we've installed top quality irrigation systems for both commercial and residential clients. Thanks to our team of qualified and highly experienced experts, we have obtained a good reputation for installing irrigation systems in Johannesburg.
When you settle for us as your preferred choice for irrigation services in Johannesburg, you get to enjoy affordable rates as we always work with top suppliers who offer us competitive deals. This is as a result of a good and trustworthy relationship that we've built over the years with the best suppliers in the industry. To ensure your convenience and your needs are catered for at all times, we avail our services to clients all through the week.
We are specialists in irrigation design and installation; we customize each and every Johannesburg irrigation service that we provide so that it meets the client's specific needs. On your part, you only need to call us on 087 551 0843 and the rest will be taken care of professionally by our team of garden care specialists. We always value our clients, and that is why we always strive to provide top-notch services that will be satisfactory to them.  We'll ensure the irrigation system we install for you functions as per your requirements, whether it's watering the whole garden or just some specific locations when required.
Some of the irrigation systems installations that we offer our clients are:
Garden spray
Garden sprinklers
Lawn sprinkler
Automatic sprinkler systems
Pop up lawn sprinkler
Micro sprinkler
The supply, design, and installation of domestic, residential, and commercial irrigation systems is our area of specialization. We additionally service storm water drainage systems and booster or water pressure systems, as well as installed irrigation systems.
Our irrigation services cover the entire Johannesburg. We derive motivation from satisfied customers, and that is what we always strive to achieve.
Call our reputable garden services in Johannesburg today on 087 550 1936 and enjoy the best services around.